Melbet Customer Support in Brazil
Melbet is another trusted bookmaker for sports betting and casino and has already reached loyalty among Brazilian players. Melbet has more than 20 payment methods and an outstanding Support team which is always ready to assist you with any issue you might have. Read the details below to identify how the Melbet team works on your requests.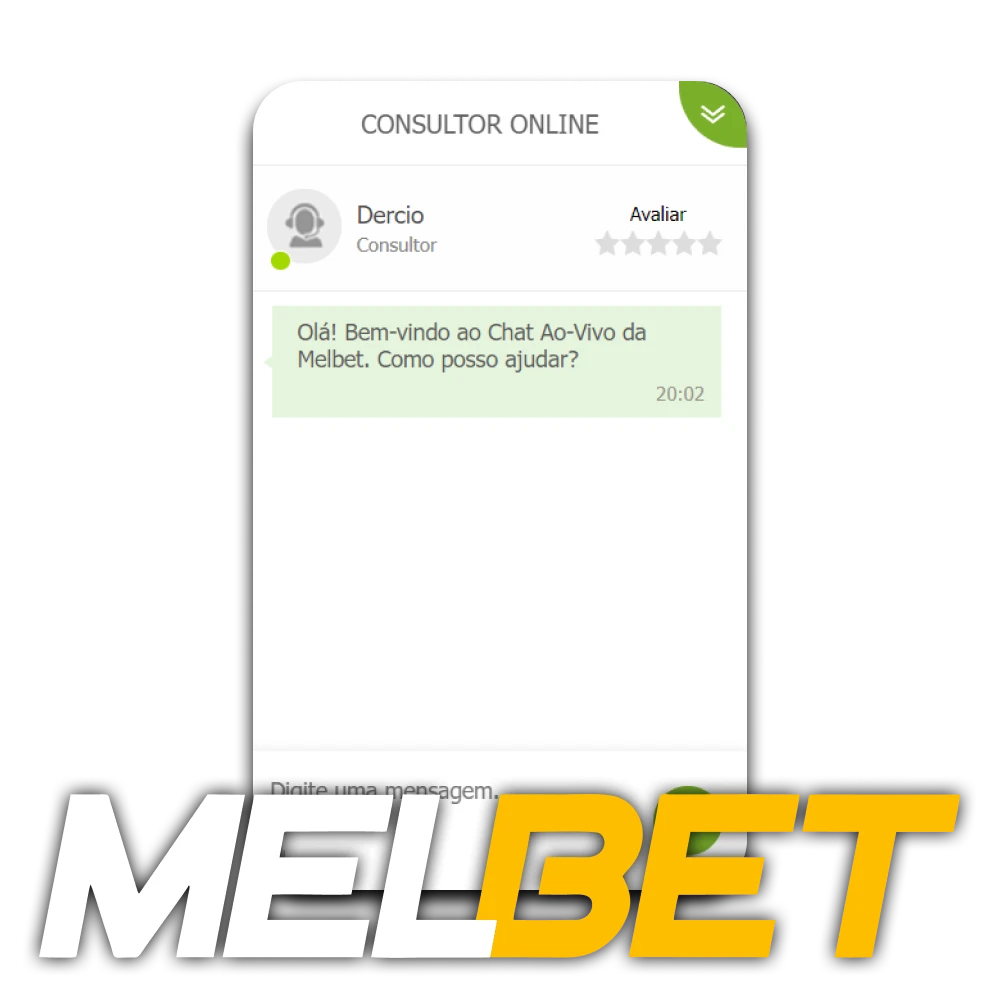 How to Contact Support?
You can always write to the Melbet team via a special text box, available directly on the official website and your inquiry will be placed in a queue. To make an inquiry, follow the guide below:
Go to the Melbet official website and click on the 'Contacts' section at the bottom of the main page.
Fill in the fields with the data required: enter your Name, email, message.
Confirm that you consent to your personal information being processed with the third parties (since Melbet Support Team is registered to another legal entity, no need to worry).
Send your application.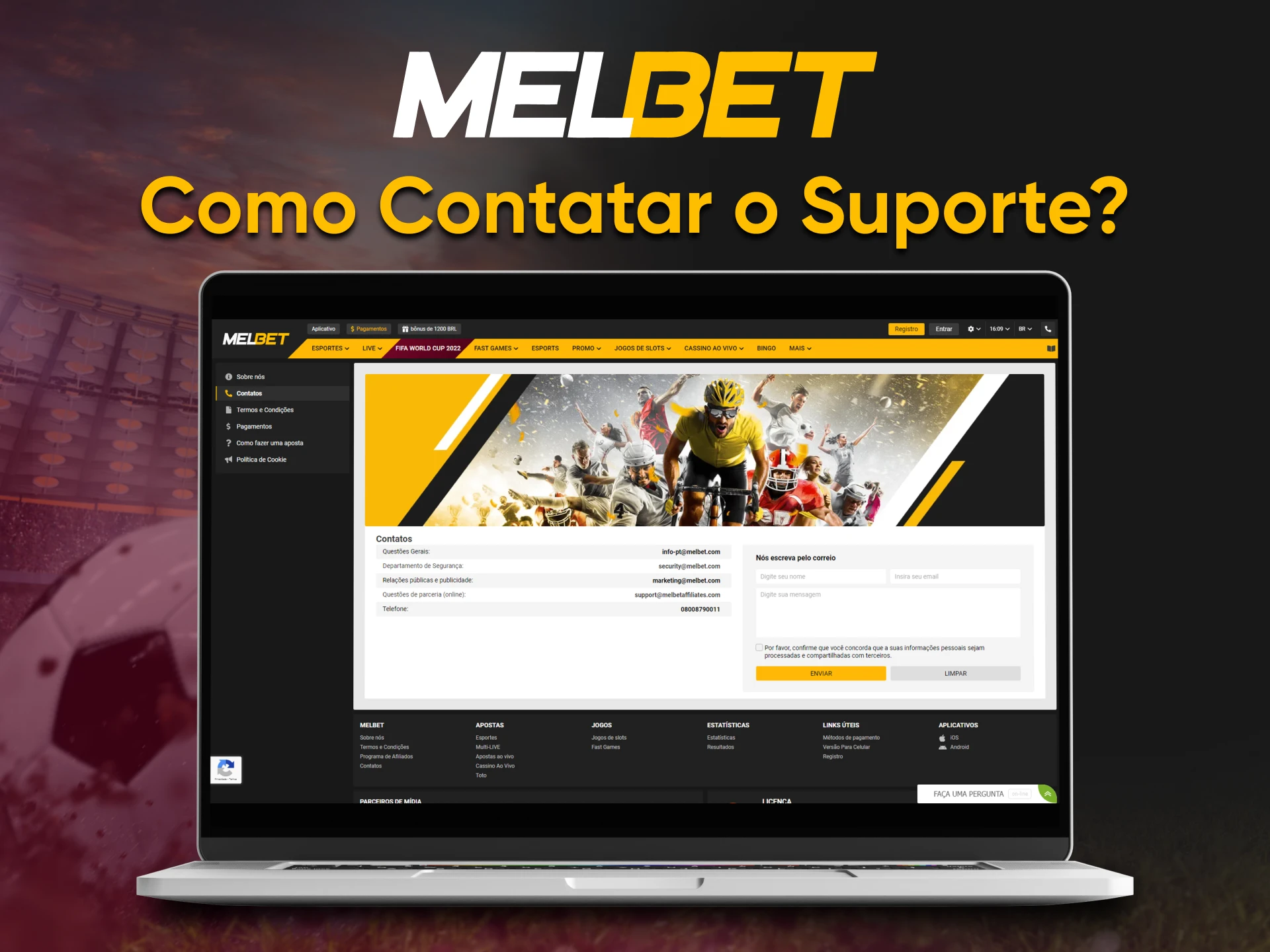 Contact Methods
Apart from the online text-box for your inquiries, you can also ask for help via email, live-chat and phone calls. Details for each mean of communication are given below:
Contact via Social Networks
For your convenience, Melbet does its best to stay connected with you through any means of communication, most suitable for you – whether it would be Telegram Channel or Facebook messenger. See the details below:
| Means of communication | Details |
| --- | --- |
| Facebook | https://www.facebook.com/melbetcom/ |
| Telegram | https://t.me/MelBet_official |
So, whatever issue might arise during your game – you are always welcome to ask for help at the Melbet Support Team.
FAQ
I made a withdrawal and I am still waiting for it. How to solve that problem?

First, you need to contact Melbet Team on payment inquiries by texting an email message to [email protected]. In case Melbet Team has no issues with proceeding your payment, we highly recommend you to contact the support team of the payment service you were using to proceed your withdrawal. Any delay must be solved instantly.
My bonus was forfeited during the verification procedure. How can I receive it back?

It seems that your identity was not proved and that you didn't pass KYC verification. Failure to introduce valid documents by Melbet request will result in the bonus and any winnings being forfeited.
My account was suspended. What should I do?

First, we need to identify the reason for your account being blocked. If Melbet believes itself to be the victim of fraud or money laundering, the company has the right to close customers' accounts and freeze the remaining balance. Examples of such cases are as follows:

You possessed information about the result of an event when they placed a bet on it.
You was able to influence the result of the event by being directly involved in the match (an athlete, referee, coach, etc.) or by acting on their behalf.
Bets were placed by a group of bettors acting together (as a syndicate), with the aim of circumventing the limitations established by the company.
You had several betting accounts (multi-accounting).
You were suspected of using special software or technology which allows them to automate the betting process; or any unfair means were used to obtain information or circumvent the limitations imposed by the company.

The balance of your account in the aforementioned situations can be refunded only after the completion of an investigation. The remaining balance is calculated excluding any funds obtained through fraudulent means.
I am still waiting for my identity to be proved. How can I speed up the process?

In case of any delays, don't hesitate to contact Melbet Support Team! Customer support services works 24/7 and the fastest way to reach it is via email [email protected] or [email protected].
Once I started to play the Casino Slots – a technical issue occurred. Contact Support does not reply to me. What should I do then?

Melbet bears no responsibility for the service being unavailable due to technical faults. Melbet reserves the right to stop offering this service at any time and for any events without providing a reason. A sale operation may be cancelled if technical issues occur at any stage.