Melbet Affiliate Program
Melbet affiliate program offers its clients a great opportunity to benefit from the commission by inviting their new customers to Melbet. Become a Melbet partner now to earn money from Melbet promoting!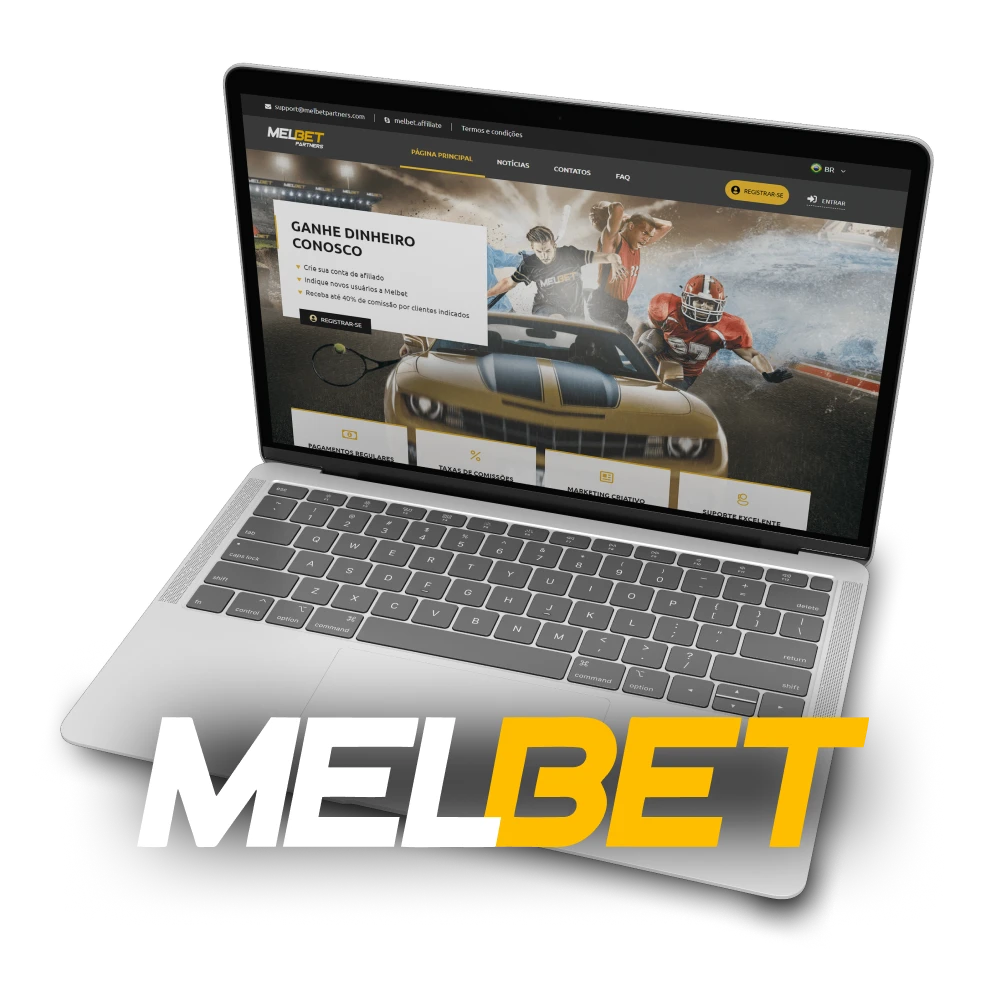 Melbet Affiliate Program: Main Information
Melbet is a casino and sports gambling platform which was launched in 2012. The bookmaker operates under Curacao Gambling Licence No. 8048/JAZ2012-06. By joining the Melbet team you will be able to benefit from the following company's features:
Personal manager, personal affiliate account;
Personal promotional code which you can share with potential clients;
Personal quick-link;
Banners (with a personal promotion code);
Demo player account – can be agreed;
Payments every Tuesday for the previous week;
Support on any issue related to the affiliate program.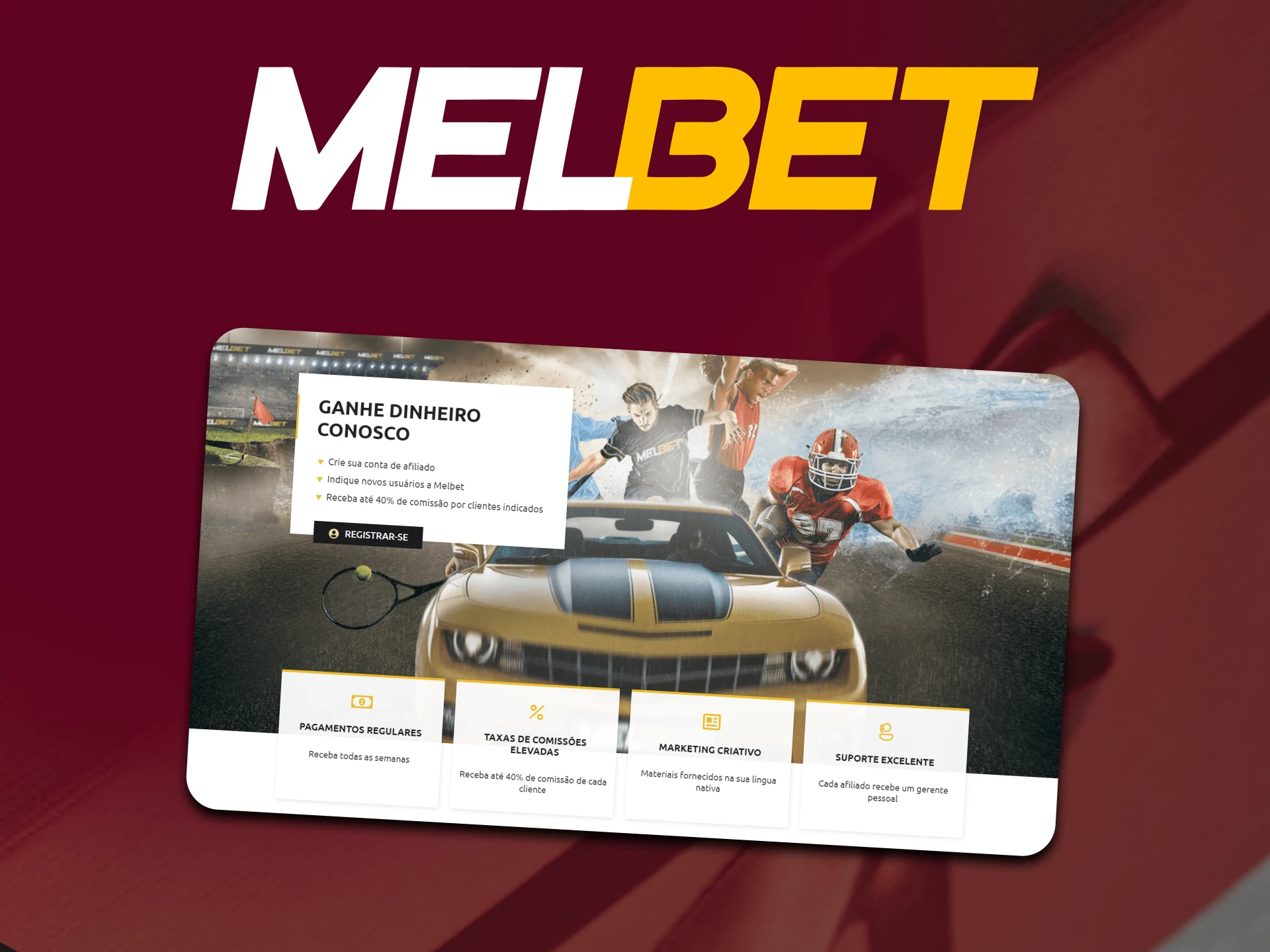 Who Can Use Affiliate Program?
Any socially active players can take part in the Melbet Affiliate program, for example:
Instagram & Youtube bloggers;
Telegram channels' admins;
Marketing agency representative;
SMM agents, operating on social networks (such as Facebook, Youtube, Twitter etc).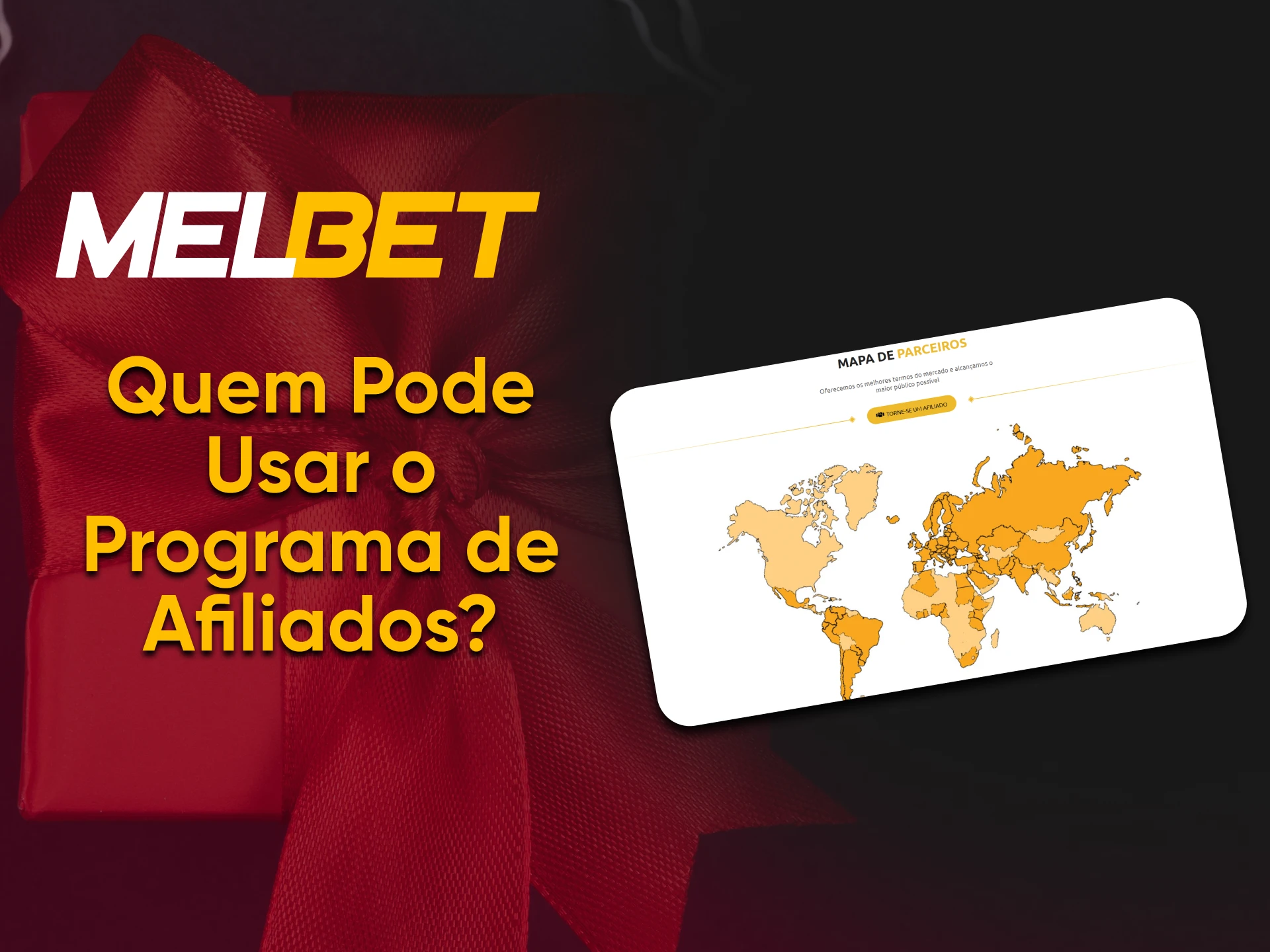 Why Should You Choose Melbet?
Melbet is a great bookmaker to start with since it's not a newcomer to the gambling market and has already proved its loyalty to the customers. These includes:
Proven security system;
Proven Customer Support;
Productive SSL encryption which protects clients' databases;
Reachable anytime since Melbet uses all the means of communication with partners;
Compliance with the Anti-money laundering legislation;
Annual Audit checks are included.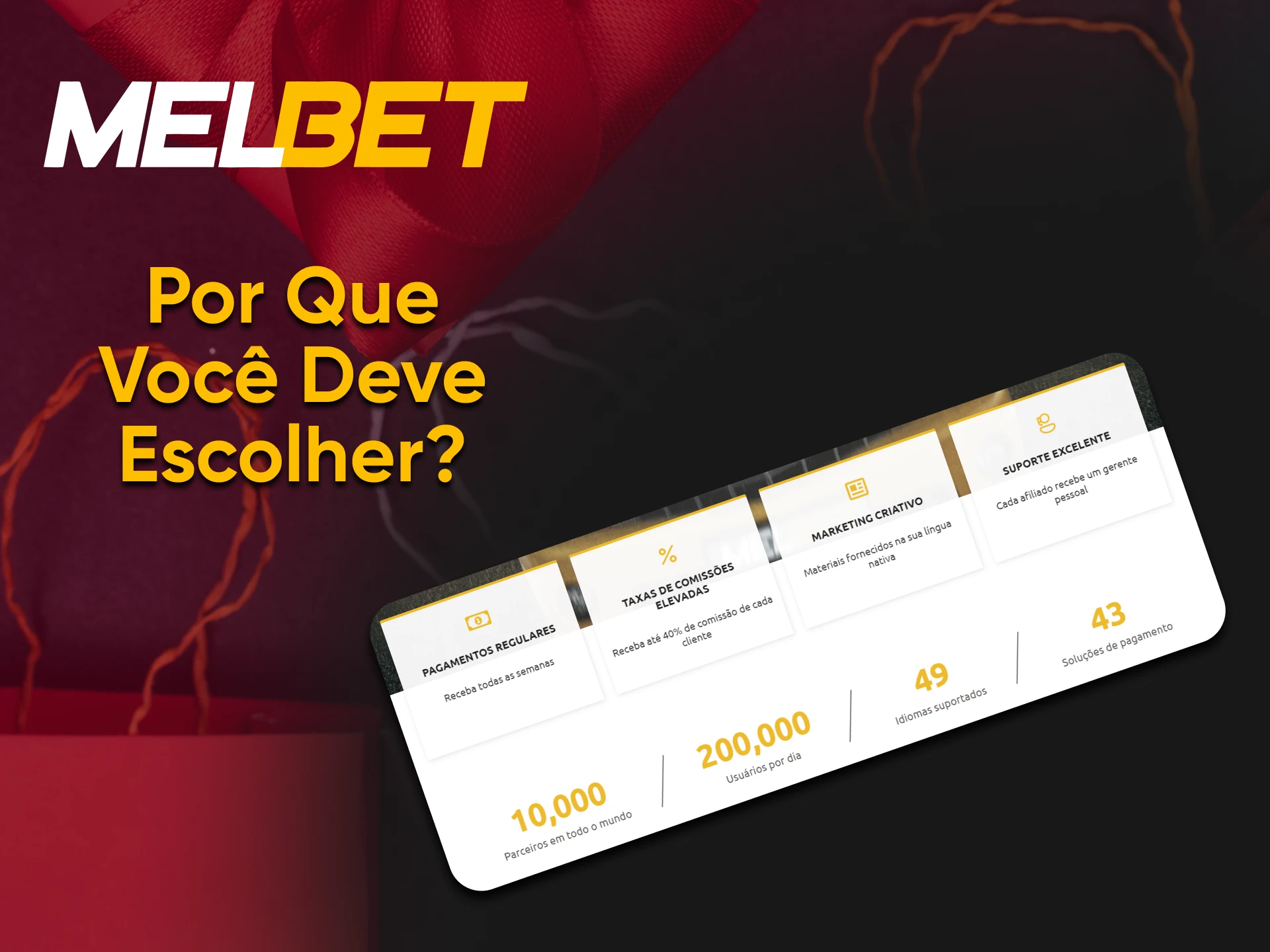 How Does the Melbet Affiliate Program Work?
The Affiliate Program allows Melbet operators to advertise their games without putting up their own money. Instead of using a unique URL or id to promote a website, Melbet pays from 25% up to 40% commission to its partners.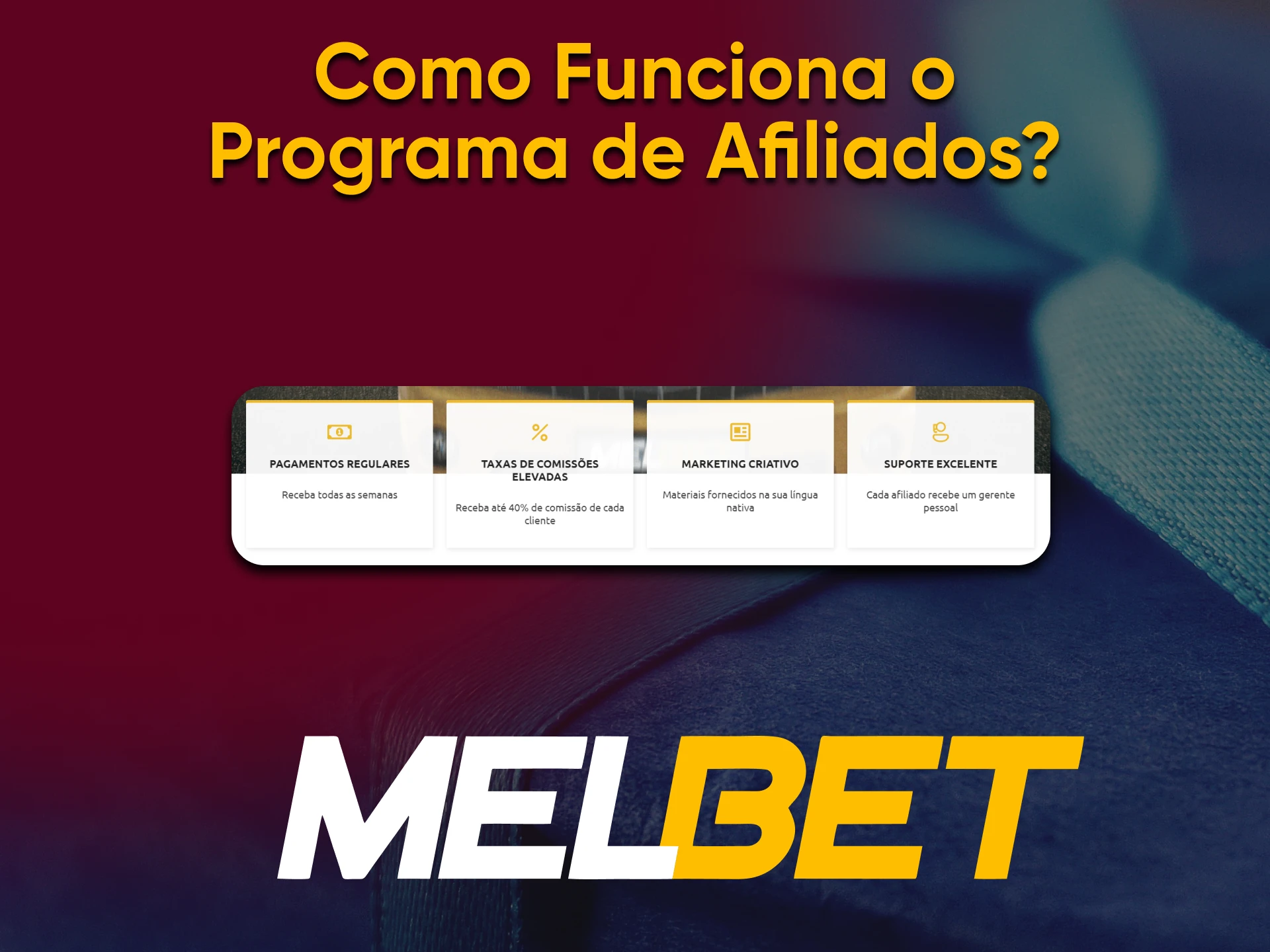 How to Register?
Go to the Melbet official website and find in the top right corner the orange button 'Registration'.
Fill in the sections with the data required: username, password, contact info, additional information and payment methods.
Verify your account by clicking the link sent to your email.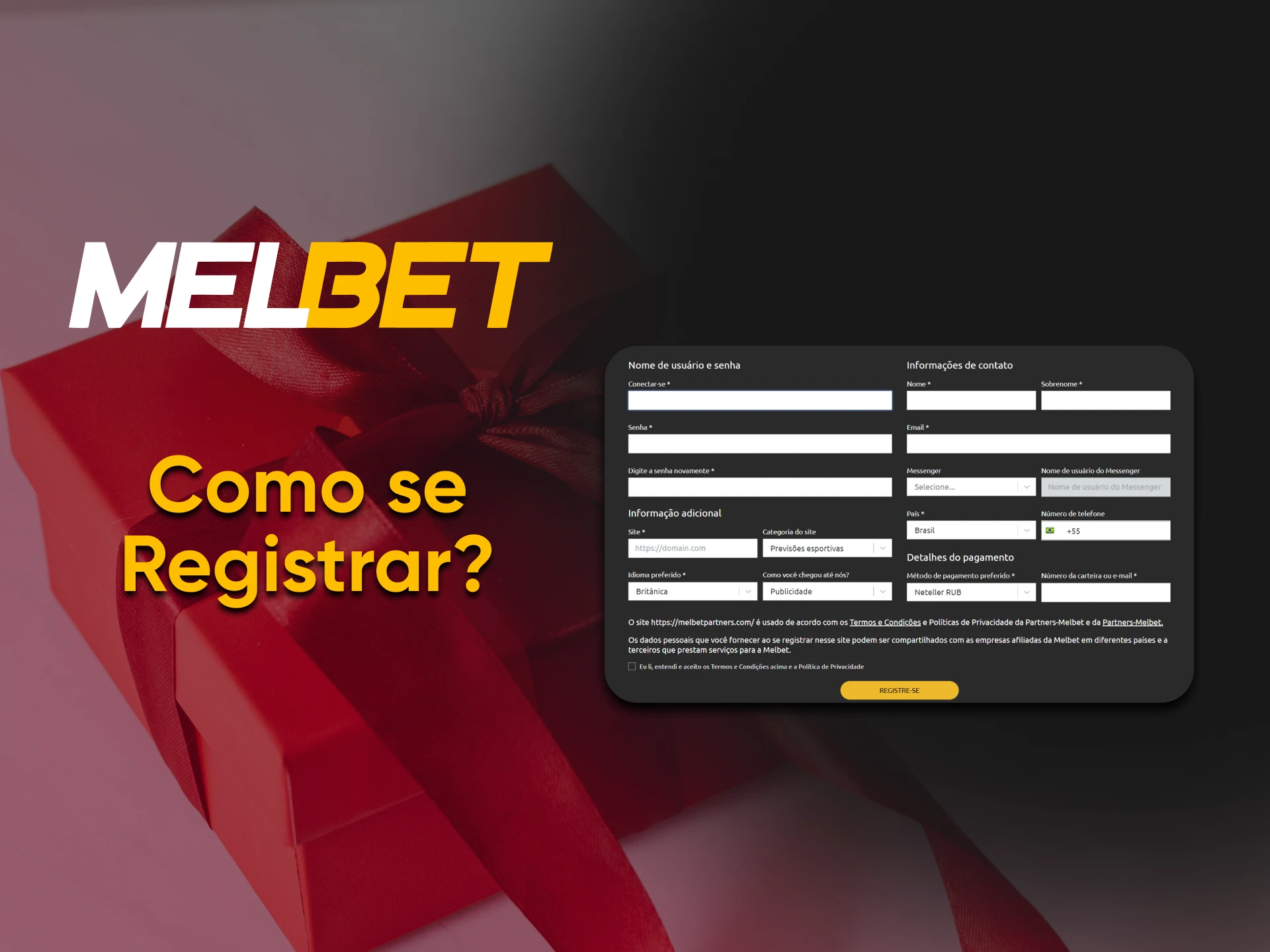 How to Promote the Melbet?
Once you've logged into the Melbet website, you need to go to the ''Marketing tools' section and choose one of the following means for promoting Melbet bookmaker:
Via your personal link and share it via any allowed social network (or via direct messages);
Via link to the registration page of Melbet;
Via link to the Melbet mobile application page;
Via Sub ID, which can be chosen in the 'Marketing tools' section ;
Via generating your own promotional code for the newcomers. Please note that you can generate up to 20 promo codes per account;
Via unique promotional code (this can be generated only by your personal manager);
Via promotional materials. To receive custom promotion materials, please, contact your personal manager;
Via new promotional materials which are published on the Melbet official telegram channel;
Via social media banners with your promo code. Banners can be published on Facebook, Twitter, Instagram, Telegram, Whatsapp, Viber Rakuten and many more.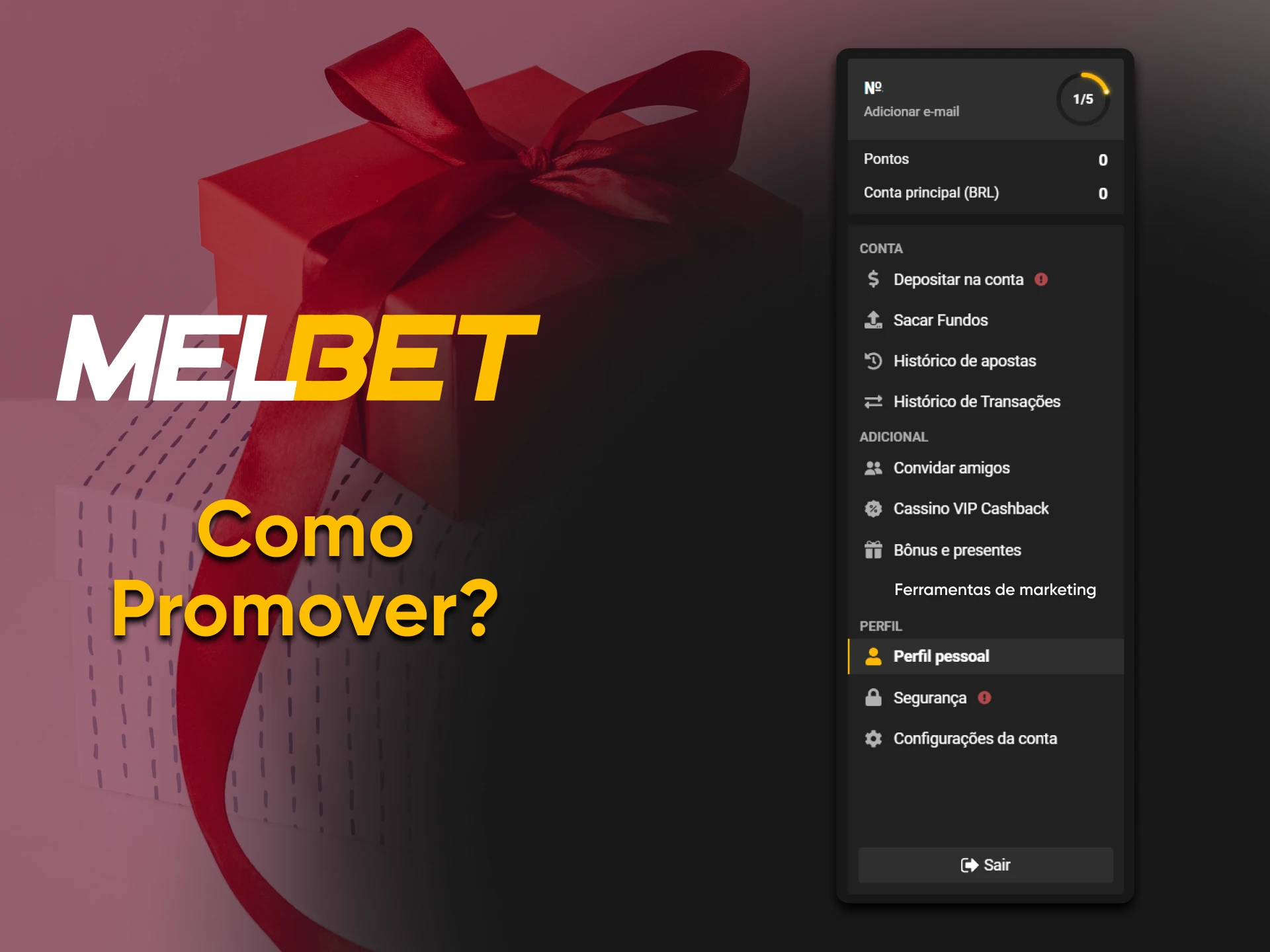 Melbet Partner Referral Link
You can share different referral links as a partner with the newcomers. Available options are described below:
You can share your personal referral link. To do that you need to create it in the 'Marketing tools' section in the 'Affiliate links' subsection.
You can also share the Melbet registration link. To do that, copy the registration link and paste it into the field 'landing page"'. By doing that your affiliate link will lead to the Melbet registration page.
You can also share the Melbet mobile application link. To do that, copy the link with the mobile application installation and paste it into the field 'landing page"'. By doing that your affiliate link will lead to the Melbet mobile application installation page.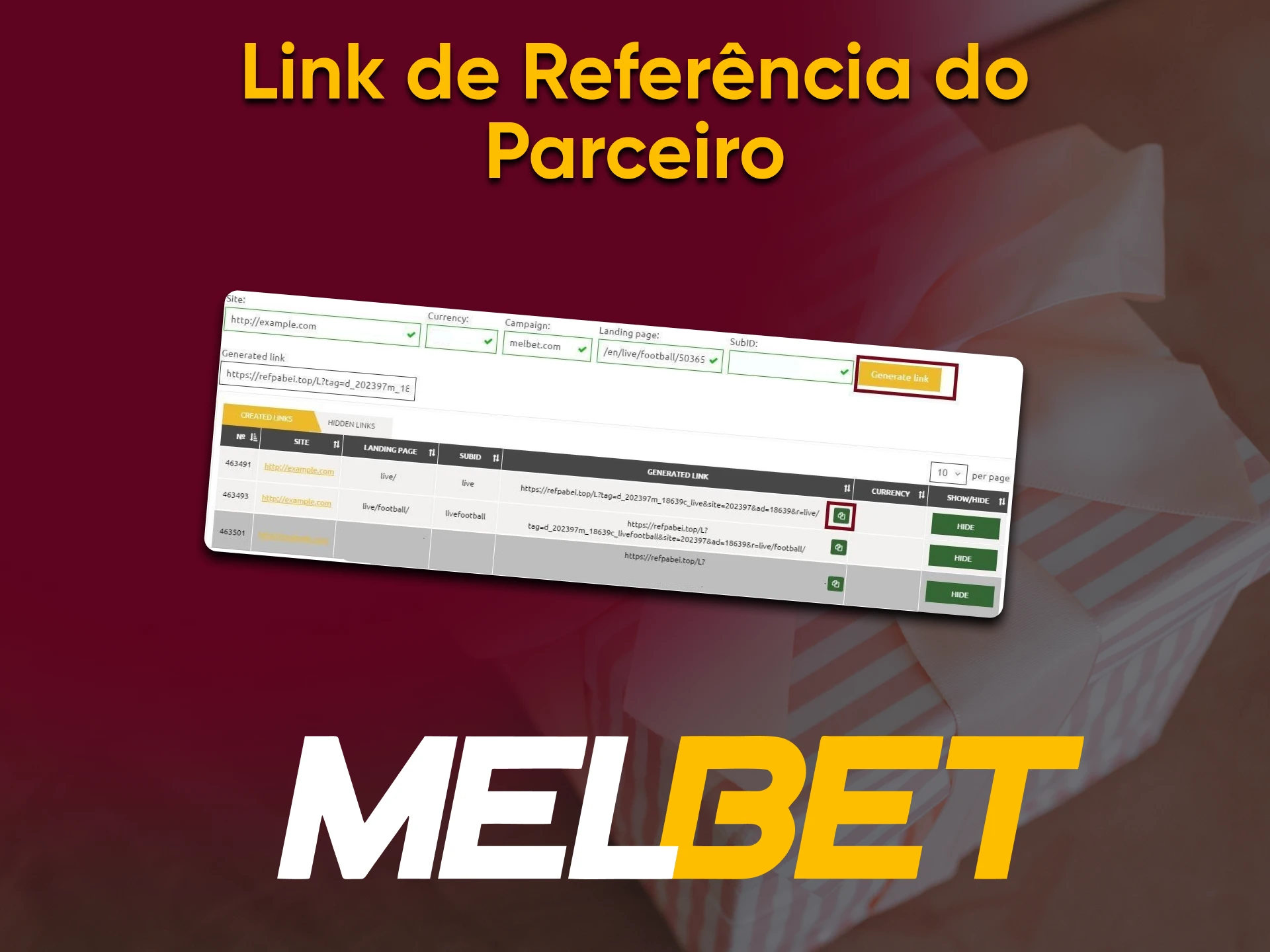 Reports
During your promotion activity, you can review the reports which will help you to analyse the productivity of your partnership activity. The statistics are updated every 30 minutes. Available reports to review are as follows:
Summary report;
Full report;
Promo materials report;
Players report. These can be divided into 'All players Report', 'New players report' and 'non-depositing players only'.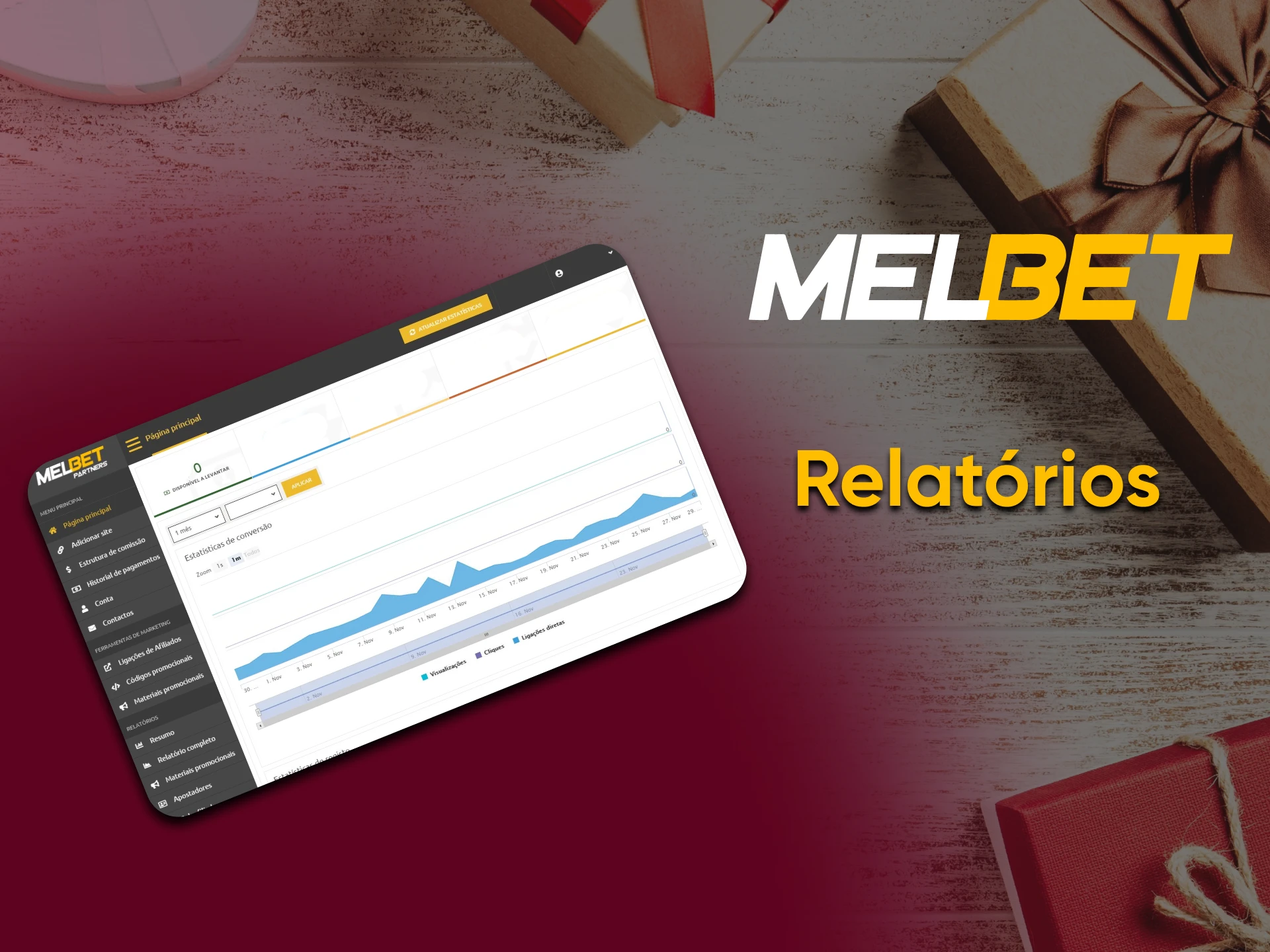 How to Withdraw Your Profit?
To start withdrawing your commission, follow the steps below:
Create a new player account with the Melbet official website.
Activate the account via sms-code, sent to you by the Melbet Team after registration.
Send the activation code received to your personal manager or paste it into the Sub ID section, which can be found in the 'Affiliate links' section in the 'Marketing tools' section of the Melbet affiliate page.
Once your player account is attached to the affiliate program to receive payments, you need to pass the two-factor authentication.
You can now review the money received from affiliate commission in your Melbet player account!